According to Merriam-Webster Online Dictionary, defined as the relationship between two different kinds of living things that live together and depend on each other.
There are three types of symbiotic relationships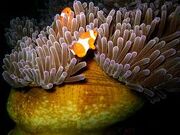 Mutualism - both species involved in the interaction benefit
Commensalism - where one of the species involved benefits, while the other receives no harm or gain from the relationship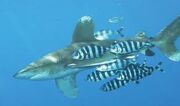 Parasitism - where one of the species acts as a host and is harmed (often killed) due to the interaction
Ad blocker interference detected!
Wikia is a free-to-use site that makes money from advertising. We have a modified experience for viewers using ad blockers

Wikia is not accessible if you've made further modifications. Remove the custom ad blocker rule(s) and the page will load as expected.