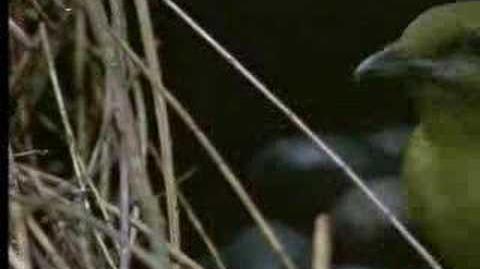 Australian Bowerbirds-Creativity to Attract a Mate
Edit
Creativity in nature for reproduction.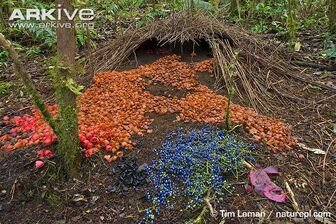 Other sites to check out:
http://www.pbs.org/wnet/nature/episodes/bower-bird-blues/introduction/2109/
http://www.australiangeographic.com.au/journal/bower-birds-use-optical-illusion-to-appear-bigger.htm
Reference: BBC Worldwide. (2007, February 9).
‪David Attenborough - Animal behaviour of the Australian bowerbird - BBC wildlife. Retrieved from http://www.youtube.com/watch?v=GPbWJPsBPdA
Photos: ARKIVE
Ad blocker interference detected!
Wikia is a free-to-use site that makes money from advertising. We have a modified experience for viewers using ad blockers

Wikia is not accessible if you've made further modifications. Remove the custom ad blocker rule(s) and the page will load as expected.