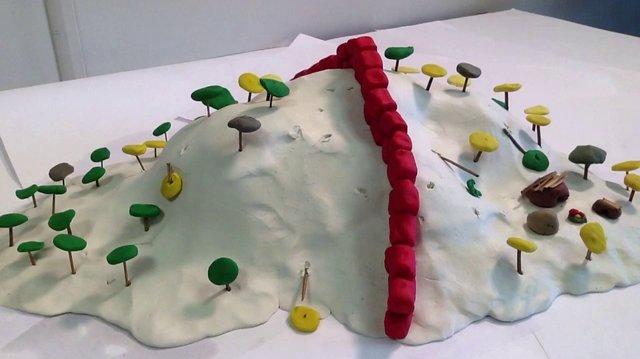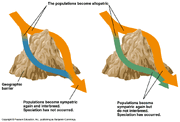 What was once a continuous population is divided into two or more smaller populations. This can occur when rivers change course, mountains rise, continents drift, or organisms migrate. The geographic barrier isn't necessarily a physical barrier that separates two or more groups of organisms — it might just be unfavorable habitat between the two populations that keeps them from mating with one another.
University of California Museum of Paleontology's Understanding Evolution
Photo credit:
http://www.goldiesroom.org/
Section heading
Edit
Write the first section of your page here.
Section heading
Edit
Write the second section of your page here.
Ad blocker interference detected!
Wikia is a free-to-use site that makes money from advertising. We have a modified experience for viewers using ad blockers

Wikia is not accessible if you've made further modifications. Remove the custom ad blocker rule(s) and the page will load as expected.