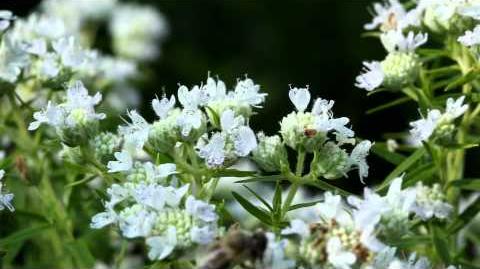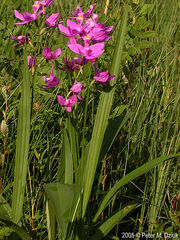 This was a new word to me.  Since I work part time at a florist, understanding the term while reading about genetic tradeoffs seemed valuable.

According to Merriam-Webster, Inflorescence is the cluster of flowers on one or a series of branches, which together make a large showy blossom.
In determinate inflorescences, the youngest flowers are at the bottom of an elongated axis or on the outside.  In indeterminate inflorescences, the youngest flowers are at the top of an elongated axis or in the center.  This determines how the flower will bloom - outside in or inside out.
Firmage discusses how Calopogon Tuberosus attracts pollinators.  Since the cluster of flowers do not bloom at the same  time, the the size of the inflorescence is not a determining factor for the attraction rate of insects. 
Firmage, D. H., & Cole, F. R. (1988). Reproductive success and inflorescence size of  (Orchidaceae).
American Journal of Bota'n'y
, 1371-1377.
Ad blocker interference detected!
Wikia is a free-to-use site that makes money from advertising. We have a modified experience for viewers using ad blockers

Wikia is not accessible if you've made further modifications. Remove the custom ad blocker rule(s) and the page will load as expected.