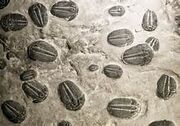 Write the first paragraph of your page here.
What is Intelligent Design Theory?Edit
It is not creationism.
What is intelligent design?
Intelligent design refers to a scientific research program as well as a community of scientists, philosophers and other scholars who seek evidence of design in nature. The theory of intelligent design holds that certain features of the universe and of living things are best explained by an intelligent cause, not an undirected process such as natural selection. Through the study and analysis of a system's components, a design theorist is able to determine whether various natural structures are the product of chance, natural law, intelligent design, or some combination thereof. Such research is conducted by observing the types of information produced when intelligent agents act. Scientists then seek to find objects which have those same types of informational properties which we commonly know come from intelligence. Intelligent design has applied these scientific methods to detect design in irreducibly complex biological structures, the complex and specified information content in DNA, the life-sustaining physical architecture of the universe, and the geologically rapid origin of biological diversity in the fossil record during the Cambrian explosion approximately 530 million years ago.

Discovery Institute
http://www.intelligentdesign.org/whatisid.php
Cambrian ExplosionEdit
What is the Cambrian Explosion and why is it important?
http://www.pbs.org/wgbh/evolution/library/03/4/l_034_02.html
Darwin Correspondence ProjectEdit
This website is an exciting insight into the thoughts and peer discussions of Darwin.
Ad blocker interference detected!
Wikia is a free-to-use site that makes money from advertising. We have a modified experience for viewers using ad blockers

Wikia is not accessible if you've made further modifications. Remove the custom ad blocker rule(s) and the page will load as expected.