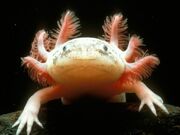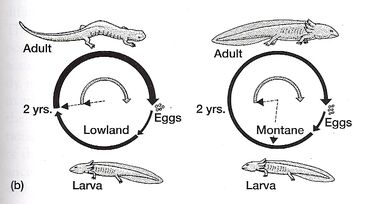 Paedomorphism is the retention of juvenile traits once an individual individual obtains sexual maturity.
Amphibians
Edit
Paedomorphism can be found in many salamander populations and species, which have lost their terrestial forms in favor of their aquatic ones.
Ad blocker interference detected!
Wikia is a free-to-use site that makes money from advertising. We have a modified experience for viewers using ad blockers

Wikia is not accessible if you've made further modifications. Remove the custom ad blocker rule(s) and the page will load as expected.