One born from another; an offspring or a descendant.
Evolution of projeny size
Edit
Fox, C. W., & Czesak, M. E. (2000). Evolutionary ecology of progeny size in arthropods. Annual review of entomology, 45(1), 341-369. Projeny could be due to natural selection, environmental factors, population densityies, plasticiity, etc.  With so many theories, this article takes a look at how different variations in projeny size are influenced by evolutionary patterns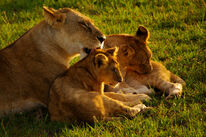 Ad blocker interference detected!
Wikia is a free-to-use site that makes money from advertising. We have a modified experience for viewers using ad blockers

Wikia is not accessible if you've made further modifications. Remove the custom ad blocker rule(s) and the page will load as expected.